Here you will find News, Reviews, and information on up-coming events

20 SEPTEMBER 2017


SLEEPING BEAUTY

cast announcement

Princess Rose - Molly Knight * Prince Bruce - Rob Gore
Maleficent - Megan Victoria * Igor - Harcus Copper
Blossom - Karen Martin * Buttercup - Donna Clements * Bubbles - Mary Peskett
Father Away - Neil Paterson * Nursey - Maverick Hayre * Ted - Sam Castle
King William - Peter Barlow * Queen Catherine - Jacqui Simpson
Minions: Dave - Mizz Sanders, Phil - Liam Wright-Airs and Kev - Matt Harrison


20 AUGUST 2017


SLEEPING BEAUTY

MOS will be holding open auditions for children's chorus
boys and girls aged 7 to 11 - on the 9th September at 11 am
at our HQ at The Mews
5 Cliftonville Mews, Edgar Road, Cliftonville, Margate CT9 2DZ

Children will be auditioned in modern dance
Successful children will need to be available for rehearsals
on Tuesday evenings and Sunday afternoons


our pantomime Sleeping Beauty, runs 29th November to the 3rd December.


19 JULY 2017

DATES FOR YOUR DIARY

RAMSGATE CARNIVAL - SUNDAY 23 JULY 2017
MARGATE CARNIVAL - SUNDAY 6 AUGUST 2017

SLEEPING BEAUTY
GET-TOGETHER - THURSDAY 7 SEPTEMBER 2017
KIDS AUDITION - BOYS & GIRLS AGE 7 - 11 - SATURDAY 9 SEPTEMBER 2017
SINGING REHEARSALS - TUESDAY 12 + THURSDAY 14 SEPTEMBER 2017
ADULT AUDITIONS - SUNDAY 17 SEPTEMBER 2017

SHOW DATES 29 NOVEMBER - 3 DECEMBER 2017

SHOWTIME 2018 - MARGATE WINTER GARDENS
29 MAY - 2 JUNE 2018

15 MARCH 2017

NEWS FROM THE AGM
we welcome Molly Knight to the exec committee as our new Publicity Officer
and are delighted that Sherry Underwood has agreed to become our Hon Secretary
see officers page for full details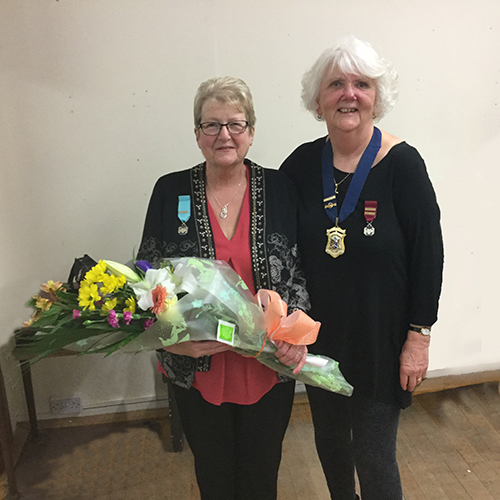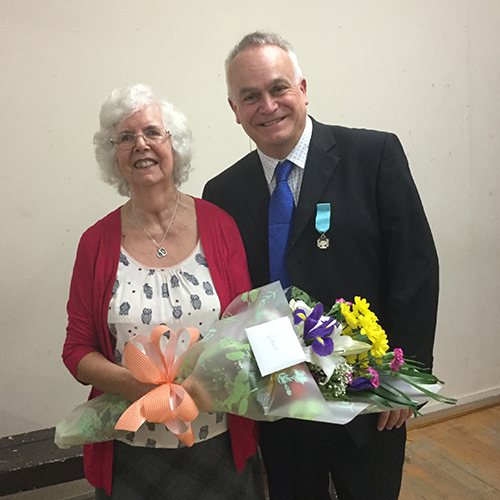 we say a fond farewell to Dot Jenkins
who is retired as Social Committee Chairman
(pictured with President Pat Browning)

and congratulations to Vickie Hockett
our newest life member
(pictured with Chairman Paul Cronin)


and congratulations to Alison Monroe and Nicola Smith on receiving
their 25 year NODA long service medals

xxxxxxxxxxxxxxxxxxxxxxxxxxxxxxxxxxxxxxxxxxxxxxxxxxxx

6 MARCH 2017


SPAM
ALOT




proudly presenting the MOS 2017 cast of Monty Python's SPAMALOT

Lloyd Newstead as Sir Robin - Guy Underwood as Sir Lancelot - Neil Paterson as Sir Galahad
Molly Knight as The Lady of the Lake
Stuart Clements as King Arthur - Harcus Copper as Patsy - Lee McQueen as Sir Bedevere


*****************************************************************************************************

25 JANUARY 2017


SPAMALOT Get-together
Tuesday 21 FEBRUARY at the Mews from 7:00 pm
come and learn all about our plans for Stuart's AMAZING final offering!
Singing Rehearsals - Thursday 23, Tuesday 28 February and Thursday 2 March 2017
at the Mews from 7:00 pm
Auditions
Sunday 5 March at the Mews from 2:00 pm
******************************************************
MOS ANNUAL GENERAL MEETING
TUESDAY, 14TH MARCH 2017

**********************************************************************

1 November 2016





we have a fantastic cast in place for CINDERELLA

Ashley Jones as Cinderella and Donna Clements as Prince Charming
Harcus Copper and Stuart Clements as the Ugly Sisters Pinot and Grigio
Molly Knight as the Fairy Godmother and Rob Gore as Buttons
Lyndsey Copper as Dandini with Lisa Mackenzie and Amy Simpson as courtiers Sebastian and Laurence
Guy Underwood as the scheming bailiff Snyde and Ian Cronin and Julia Sanders-Gransom as the Baron and Baroness Hardup

Pantomime runs Wednesday 30th November to Sunday 4th December 2016

1 September 2016
Legally Blonde Reunion and Costume Return
Friday 9 September at the Mews 7:00 pm
Members and Friends are invited to join us as we celebrate our fantastic production
and at the same time assist as we return our costumes to their home in our basement wardrobe store
Sunday 22 May 2016 saw over forty of our members and friends form a human chain
and in less than an hour, we moved our costumes upstairs to allow construction work in the basement
now that the work is complete, please come and help us form another chain so we can put everything back
ready for us to start rehearsing for our festive offering, our pantomime CINDERELLA
Cinderella Get-together
Tuesday 13 September at the Mews from 7:00 pm
come and learn all about our plans for Stuart's final pantomime offering!
Singing Rehearsal - Thursday 15 September 2016
at the Mews from 7:00 pm
Cinderella Children's Chorus Auditions
Saturday 17 September 2016 at 11 am at the Mews
MOS would like to welcome any 7-11 year olds who would like to audition to be part of our children's chorus for MOS's pantomime
Dancing is required with some singing - Children will be taught a dance at the audition.
Nothing is needed to be prepared beforehand - Just come along ready to dance.
Singing rehearsals - Tuesday 20, Thursday 22 September
at the Mews from 7:00 pm
Cinderella Company Auditions
Sunday 25 September at the Mews from 2:00 pm
with Singing rehearsal 27 September
Read through 29 September
Floor rehearsals starting 2 October all at 7:00 pm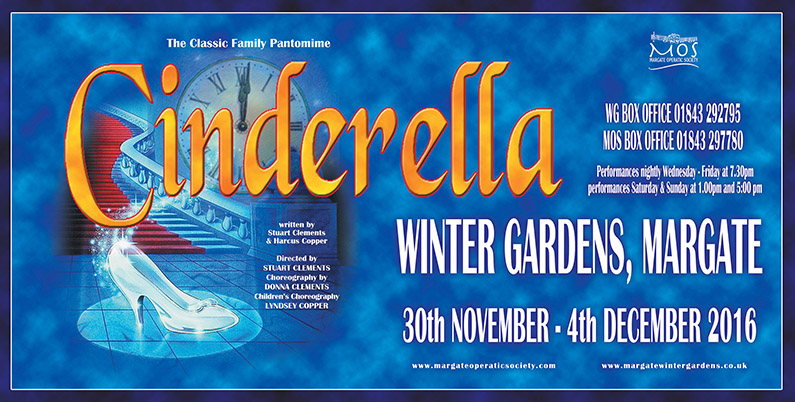 15 May 2016

we say Goodbye to
LEGALLY BLONDE
Winter Garens, Margate

click here for some memories of the show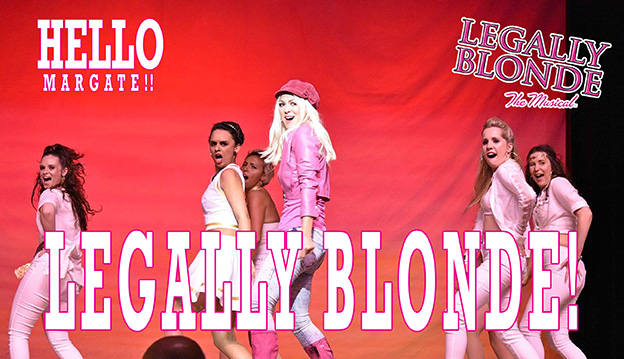 if you enjoyed Legally Blonde please join us for our panto "Cinderella" in December 2016
or Monty Python's "Spamalot" in May 2017


19 April 2016
GEOFF BROWNING
We are saddened to announce that one of our loyal supporters has passed away
Geoff lost his battle with cancer and passed away on 17 April 2016
He passed peacefully with all his family around him
Our thoughts are with Pat and Family at this time

oxoxoxoxoxo

ARRON MUIR


We are saddened to announce that one of our former members
(late 1990s) passed away on 13 April 2016

Our thoughts are with his Family at this time
xxxxxxxxxxxxxxxxxxxxxxxxxxxxxxxxxxxxxxxxxxxxxxxxxxxxxxxxxxxxxxxxxxxxx
18 March 2016

following our Annual General Meeting on 17 March 2016
we welcome Stacey Sproates as our new Membership Secretary and Rob Gore as our new Youth Rep

a big thank you to Vickie Hockett who has retired as Membership Secretary, to Sue Scobie who has retired from the post of Publicity Officer
and to Amy Simpsom who has retired as Youth Rep

we are delighted that Sue and Amy are continuing on the Committee

xxxxxxxxxxxxxxxxxxxxxxxxxxxxxxxxxxxxxxx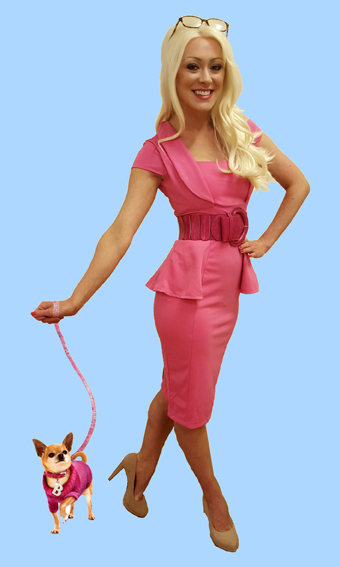 xxxxxxxxxxxxxxxxxxxxxxxxxxxxxxxxxxxxxx

Annual General Meeting 17 March 2016
from 7:30 pm at The Mews
All Members and Friends Welcome
oooooooooooooooooooooooooooooooooooooooooooooooooooooooooooo
22 February 2016
LEGALLY BLONDE
11 - 14 MAY 2016 - WINTER GARDENS, MARGATE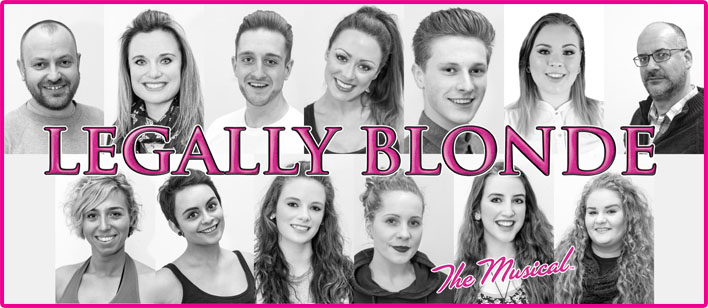 featuring as Elle Woods - Georgia Rowland-Elliot
Emmett Forrest - Stephen Porter and Paulette - Karen Martin
Pilar - Shauna McCarthy, Margot - Sophie Williams, Serena - Gia Hughes
Professor Callahan - Stuart Clements
Warner Huntington III - Alfie Murray and Vivienne Kensington - Molly Knight
Brooke Wyndham - Hollie Harris
, Kyle - Guy Underwood, Enid - Lauren Friday, Kate - Claudia Terrana





BOX OFFICE NOW OPEN



xxxxxxxxxxxxxxxxxxxxxxxxxxxxxxxxxxxxxxxxxxxxxxxxxxxxxxxxxxxxxxxxx



1 January 2016





LEGALLY BLONDE





Get together on Thursday 4 February 2016 from 7:00 pm at The Mews




Singing Rehearsals at The Mews will be Starting at 7pm




Tuesday 9th, Thursday 11th, Tuesday 16th, Thursday 18th February




Auditions on 21st February from 2pm



xxxxxxxxxxxxxxxxxxxxxxxxxxxxxxxxxxxxxxxxxxxxxxxxxxxxxxxxxxxxxxxxxxxxxxxxxxxx
22 JULY 2015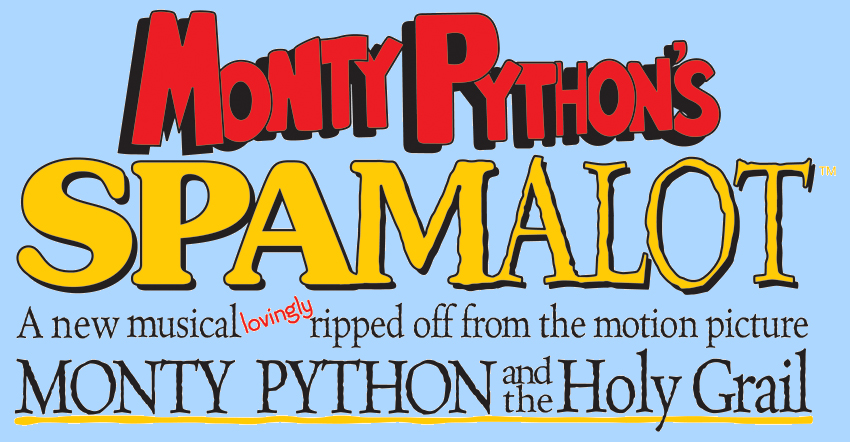 WINTER GARDENS, MARGATE - 30 MAY - 3 JUNE 2017
Monty Python's SPAMALOT * Book and lyrics by Eric Idle * Music by John Du Prez & Eric Idle
A new musical lovingly ripped off from the film "Monty Python and the Holy Grail"
From the original screenplay by Graham Chapman, John Cleese, Terry Gilliam, Eric Idle, Terry Jones, Michael Palin

"SPAMALOT" is presented through special arrangement with and all authorized performance materials are supplied by
Theatrical Rights Worldwide (TRW), 570 Seventh Avenue, Suite 2100, New York, NY 10018
.
www.theatricalrights.com
*** SPAM® is a registered trademark of Hormel Foods LLC ***
*****************************************************************************************
RAMSGATE CARNIVAL - SUNDAY 19 JULY 2015
FIRST PRIZE - BEST IN CARNIVAL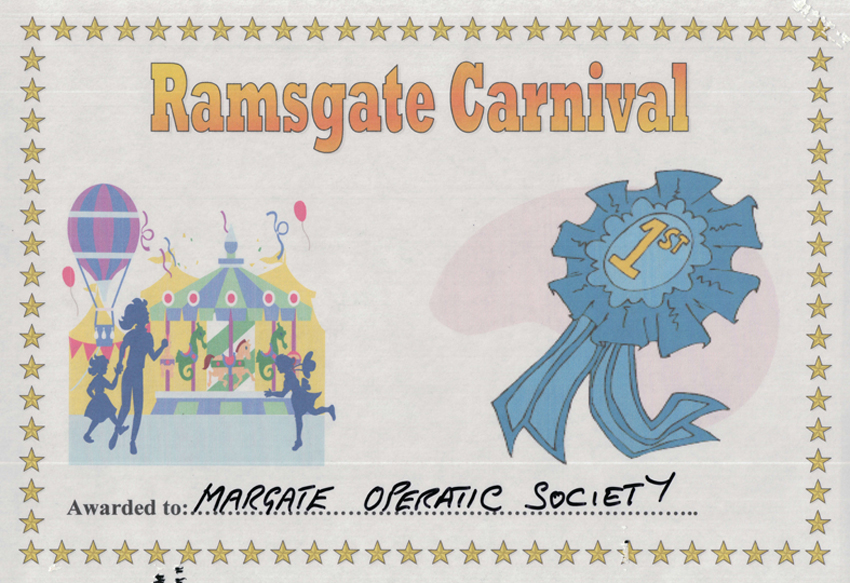 XXXXXXXXXXXXXXXXXXXXXXXXXXXXXXXXXXXXXXXXXXXXXXXXXXXXXXXXXXXXXXXXX
JULY AND AUGUST 2015
WATCH OUT FOR OUR FLOAT
RAMSGATE CARNIVAL - SUNDAY 19 JULY 2015
MARGATE CARNIVAL - SUNDAY 2 AUGUST 2015
XXXXXXXXXXXXXXXXXXXXXXXXXXXXXXXXXXXXXXXXXXXXXXXXXXXXXXXXXXXXXXXX
5 JULY 2015
NODA South-East Awards for Excellence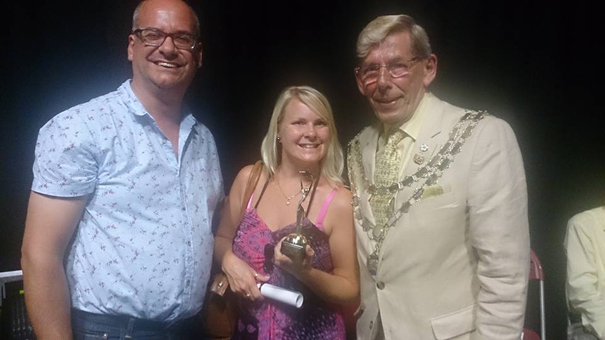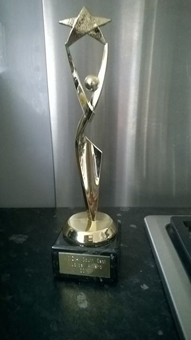 Our amazing award for 42nd STREET
Director Stuart Clements, leading lady Faye Holdford and NODA President John Barnes
Sunday July 5th at Wessex Arts Centre, Alton, Hampshire
XXXXXXXXXXXXXXXXXXXXXXXXXXXXXXXXXXXXXXXXXXXXXXXXXXXXXXXXXXXXXXXXX
20 APRIL 2015

XXXXXXXXXXXXXXXXXXXXXXXXXXXXXXXXXX
20 MARCH 2015
at our Annual General Meeting in March the following were elected
Executive Officers and Committee
Hon Chairman & Treasurer - Paul Cronin
Hon Vice Chairman - Stuart Clements
Hon Secretary - Jeff Harwood
Hon Publicity Officer - Sue Scobie
Hon Membership Secretary - Vickie Hockett
Hon Youth Rep – Amy Simpson
Hon Wardrobe Mistress - Donna Clements
Social Committee Chairman - Dot Jenkins
Minutes Secretary - Sherry Underwood
NODA Representative - Ben Clark,
Committee Members: Janice Regan, Neil Paterson,
Stacey Sproates, Ian Cronin
NODA South-East Awards for Excellence
District 6 - Musical Award
Awarded to Margate Operatic Society For Whistle Down the Wind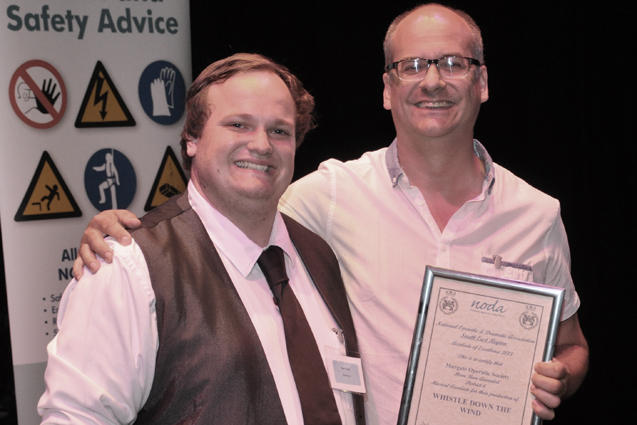 Director Stuart Clements receiving award from Ben Clark (NODA District 6 East Kent Representative)
---
22 JULY 2014
RUSS HOLLOWAY
We are saddened to announce that one of our loyal supporters has passed away
Russ passed away on 13th July 2014
Funeral at St Phillips Church Thursady 24 July at 1pm followed by burial at Margate Cemetery

Family flowers only Donations to Margate Hospice C/o Nobles
No black , Summer Colours Please
xxxxxxxxxxxxxxxxxxxxxxxxxxxxxxxxxxxxxxxxxxxxxxxxxxxxxxxxxxxxxxxxx
16 JULY 2014
MORE DATES FOR YOUR DIARY
| | |
| --- | --- |
| | |
| Wednesday 2nd - Sunday 6th DECEMBER 2015 | Wednesday 30th November - Sunday 4th DECEMBER 2016 |
30 JUNE 2014
DATES FOR YOUR DIARY
11 - 14 MAY 2016 - WINTER GARDENS, MARGATE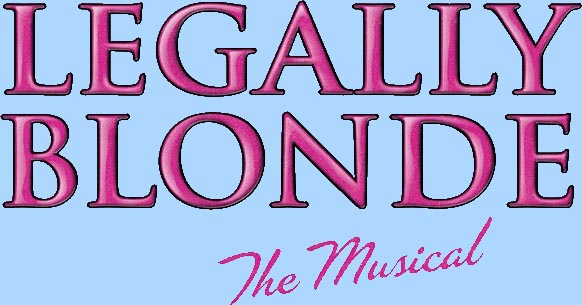 xxxxxxxxxxxxxxxxxxxxxxxxxxxxxxxxxxxxxxxxxxxxxxxxxxxxxxxxxxxxxxxx
26 JUNE 2014
THANET KM EXTRA REVIEW OF 42ND STREET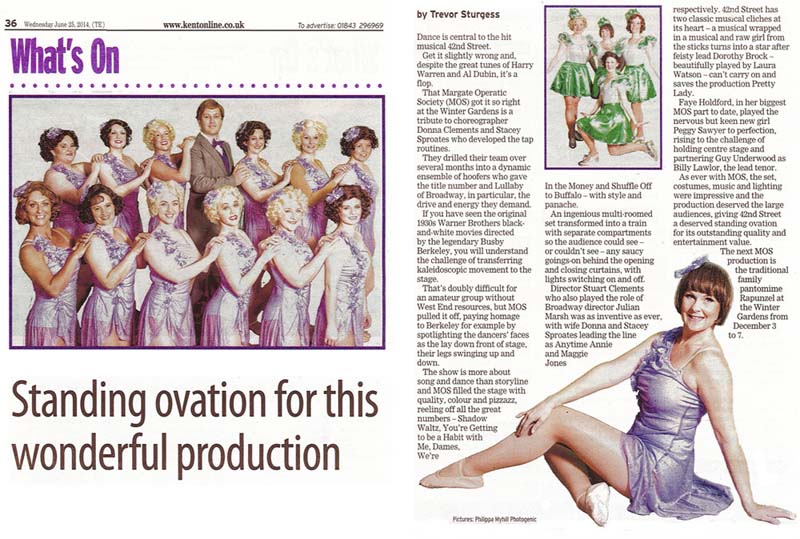 -----------------------------------------------------------------------------------------------------------------------------------------
18 MAY 2014
ROAD WORKS AT CLIFTONVILLE MEWS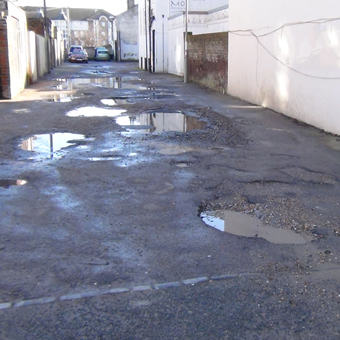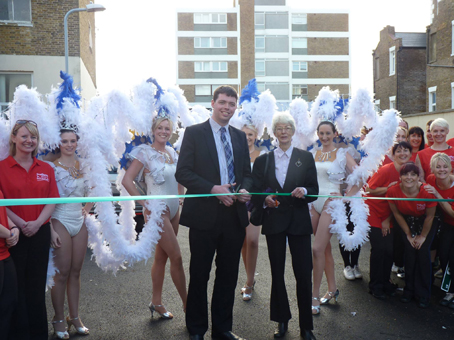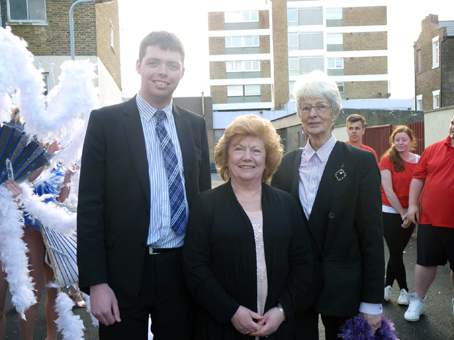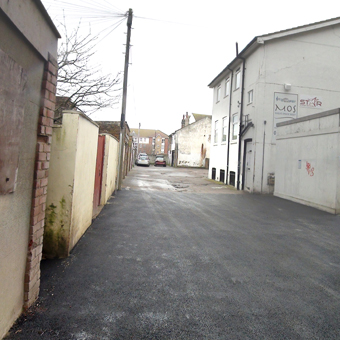 A BIG THANK YOU TO OUR TWO KENT COUNTY COUNCILLORS MO ELENOR AND WILL SCOBIE
FOR GIVING US THE GRANT FUNDING FOR THE ROADWORKS
(CLLRS MO ELENOR AND WILL SCOBIE ARE SEEN HERE WITH MOS CHAIRMAN JANICE REGAN
AND MEMBERS OF THE CAST OF 42ND STREET DURING A SHORT OPENNING CEREMONY
IN CLIFTONVILLE MEWS ON THURSDAY 8 MAY 2014)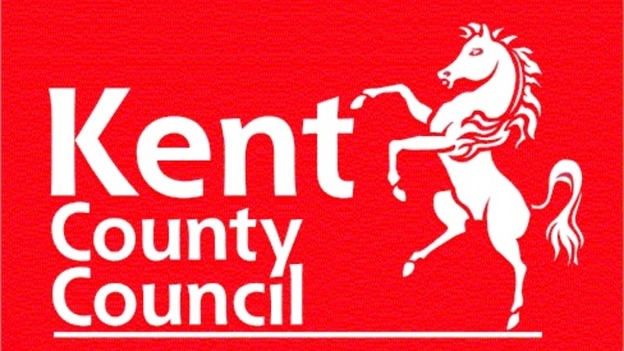 xxxxxxxxxxxxxxxxxxxxxxxxxxxxxxx
1 MAY 2014
DATES FOR YOUR DIARY
26 - 30 MAY 2015 - WINTER GARDENS, MARGATE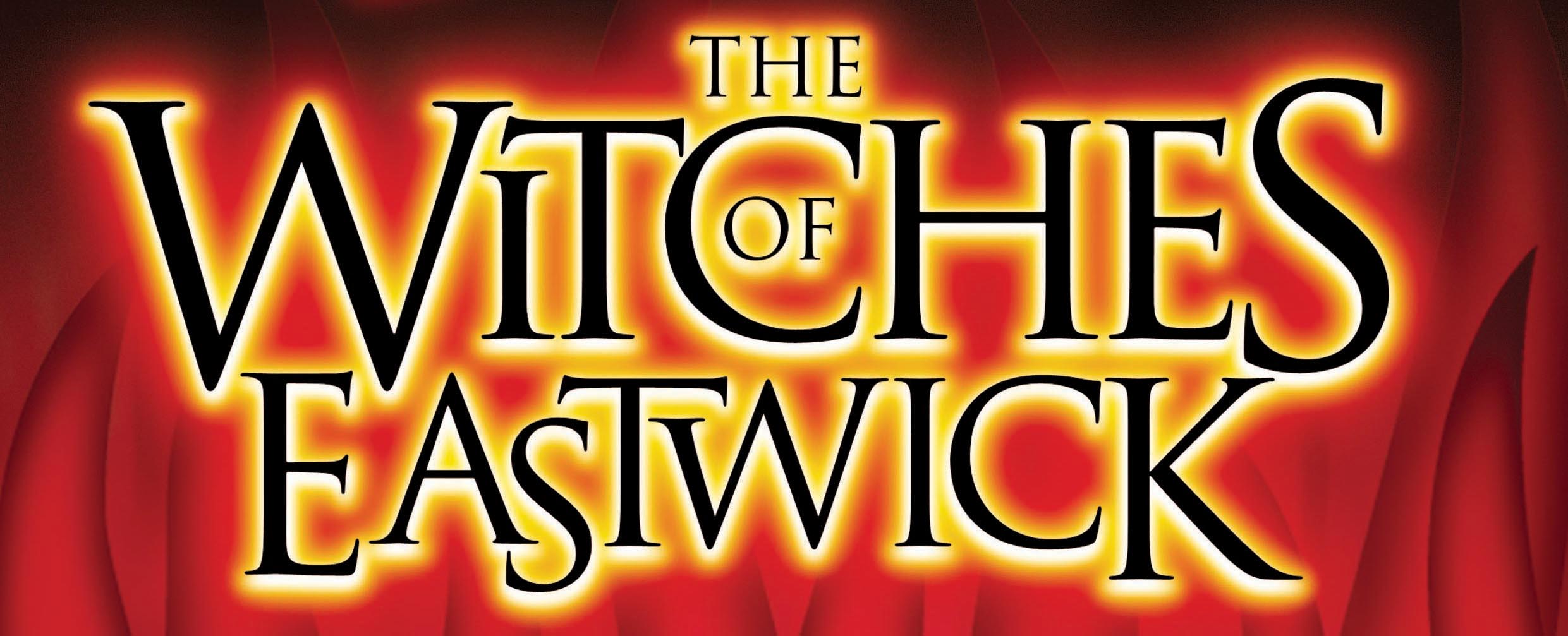 xxxxxxxxxxxxxxxxxxxxxxxxxxxxxxxxxxxxxxxxxxxxxxxxxxxxxxxxxxxxxxxxxxxxxxxxxxxxxxxxxxx
31 MARCH 2014
ANNUAL GENERAL MEETING 2014
Welcome to Amy Simpson as our new Youth Representative
Other than Amy replacing Georgia as Youth Rep, all other elected officers remain the same
27 FEBRUARY 2014

VICTOR GEORGE PEGG
With regret we must report the death of Society stalwart Vic Pegg, who was active in the Society between 1953 and 1966,
but has since remained a loyal and generous supporter of MOS, who sadly passed away on 11 February 2014.

Vic's first role was as the commissionaire in the night club scene in New Moon,
he went on to take on many leading roles suited to his rich baritone voice and his striking stage presence.

Dates for your DIARY: 42nd STREET

Tuesdays 4th, 11th, 18th February 2014 - Tap Refresher at 7pm

42nd Street Get-together Tuesday 25th February 2014 at 7pm
"Come along and learn all you need to know about the show"

Pre-audition singing rehearsals are:
Thursday 27th February, Tuesday 4th and Thursday 6th March 2014 all at 7pm

AUDITIONS on Sunday 9th March 2014

---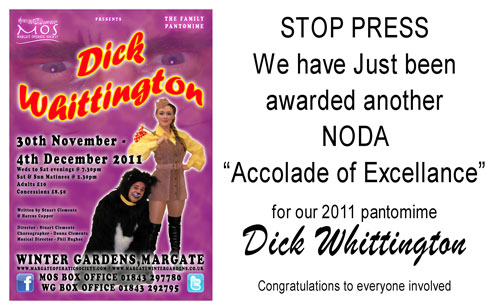 ---
It is with great sadness that we have to announce the passing of one of our members
RIP Pat. You will be missed by one and all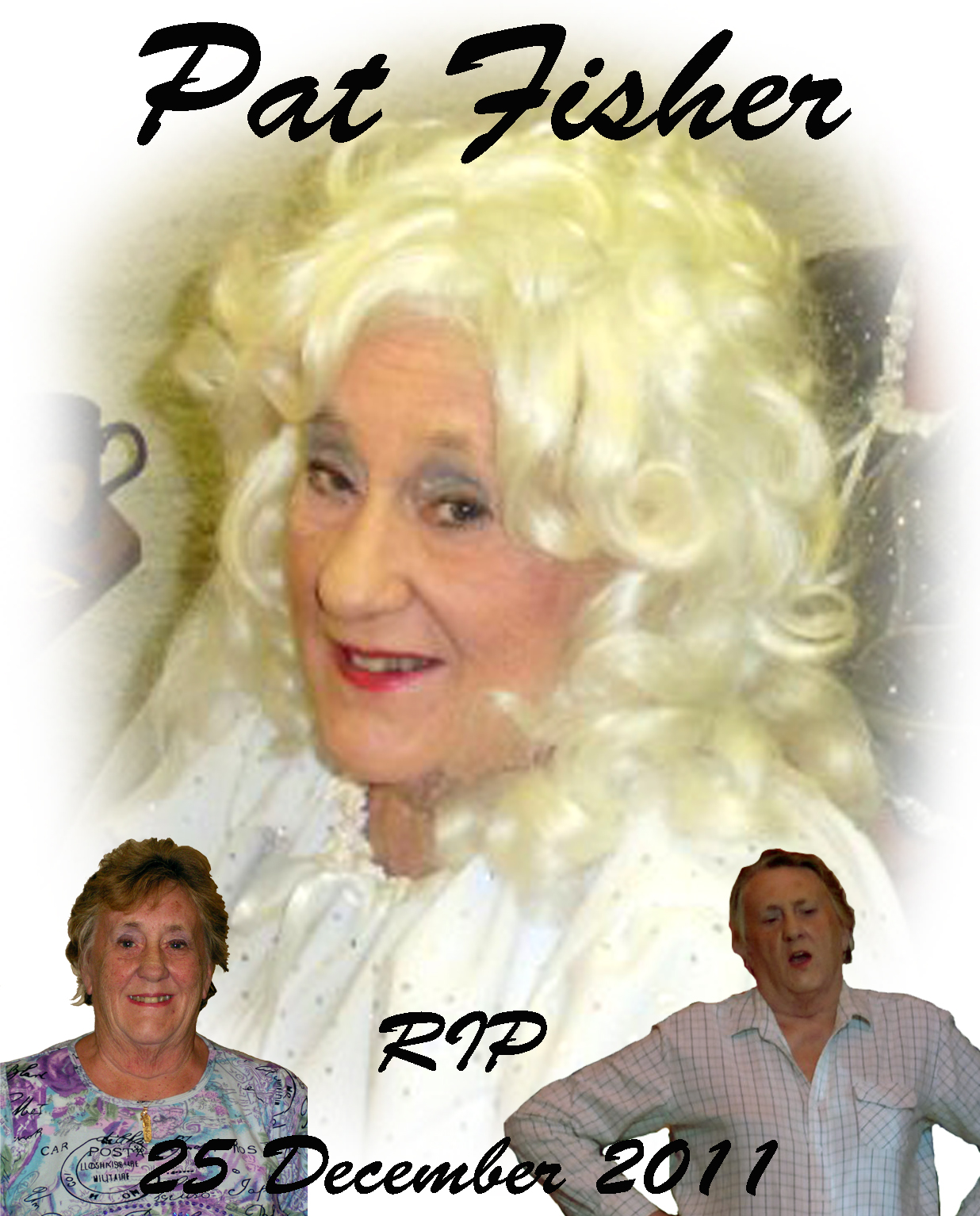 ---
Dick Whittington
Well done everyone who auditioned this evening
it's going to be another great show!!!
---